Services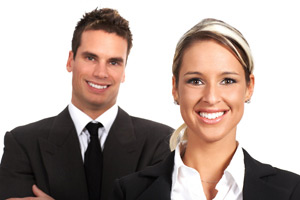 General
All services for eXtractoflex products are provided by MultiCIM Technolgies Inc. technical staff. MultiCIM is the developer of all eXtractoflex and eXadox technology-based software and has been providing software services since 1986. MultiCIM will undertake to ensure that services offered to eXtractoflex clients are of the ultimate quality and that there is complete satisfaction.
Training
The training is generally one on one but provisions can be made for training more than one person at a time. These services may be provided through remote Internet connection or on-site.
Software customization and integration services
Because eXtractoflex applications are developed using technologically advanced tools engineered by MultiCIM; it is possible to provide extensions and customization very quickly and at minimal costs. If any of the standard products offered require special integration or additional functionality to satisfy specific client requirements, please send us your request.
Template design and test
eXtractoflex operates with or without templates. For optimal results we recommend templates. Template design may be done quickly and easily by the user after a short training session. MultiCIM Technologies Inc also provides template design and test for a nominal fee. We guarantee the quality of the work and satisfaction.
Technical support and maintenance
Annual technical support and maintenance service must be purchased at the same time as the eXtractoflex software and must be renewed on the anniversary date of the initial purchase. Client technical support is provided via telephone or email. Maintenance services provides free bug-fixes and free upgrades.